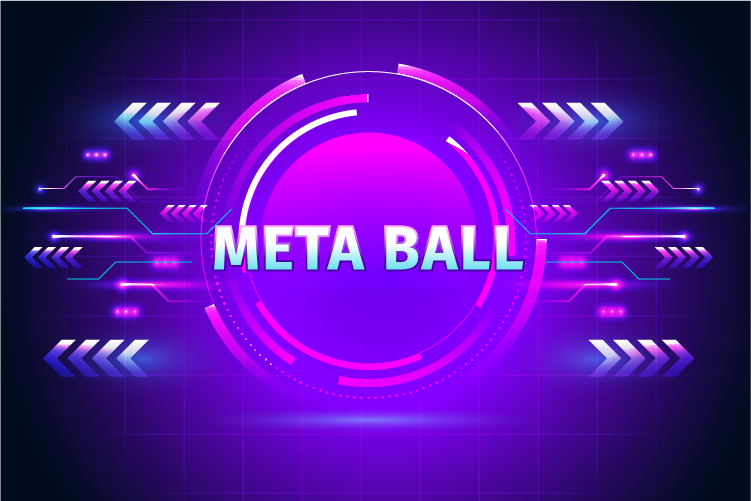 And again you get into the world of a rolling ball. Only this time the level is just one, and it's unlimited. Easy control and insanely exciting passing obstacles with a rolling ball. Go around and jump over obstacles using only a mouse and a keyboard. Meta Ball will let you captivate and enchant.
The Prototype Version of Meta Ball.
Developed by D4F Games.
Meta Ball Features
Simple and responsive controls
Incredibly fun physics-based movement (We've literally spent hours on the playground bonus level just messing around with physics objects – We promise, it's fun. Actually, that's probably why it took us so long to release this game…)
30 challenging campaign levels increasing in difficulty as the game progresses
Many bonus levels to unlock including a physics playground and several enemies (more coming soon!)
Achievements
Full support for keyboard+mouse or controller input
Extensive customization and colorization features for the player character
Built-in speed-run timers for the full game and each level
Great background music
Our Games
Color Run (Android) – https://play.google.com/store/apps/details?id=com.d4fgames.colorrun
Cats Revenge (Android) – https://play.google.com/store/apps/details?id=com.D4fGames.CatsRevenge
Deep Space (Android) – https://play.google.com/store/apps/details?id=com.D4FGames.DeepSpace
Er Trippa Bubble (Android) – https://play.google.com/store/apps/details?id=com.D4FGames.ErTrippaBubble&hl=fr_CA&gl=US
Momo Cat Runner (Android) – https://play.google.com/store/apps/details?id=com.Develop4fun.MomoCatRunner
Er Trippa (Android) – https://play.google.com/store/apps/details?id=com.develop4fun.ertrippa
Math Challenges (Android) – https://play.google.com/store/apps/details?id=com.develop4fun.mathchallenges
Sudoku Quest (Android) – https://play.google.com/store/apps/details?id=com.Develop4fun.SudokuQuest
The Hidden Island Project (PC, in development) – https://d4fgames.com/project/the-hidden-island-project
Oradour's Mystery Project – https://d4fgames.com/project/oradours-mystery-project
Meta Ball – https://d4fgames.com/project/meta-ball
▼ FOLLOW US ON ▼
» Facebook (italiano): https://www.facebook.com/develop4funwebdev
» Facebook (français): https://www.facebook.com/developforfun
» Instagram: https://www.instagram.com/develop4fun » Twitter: https://twitter.com/Develop4funW
▶▶ VISIT OUR WEBSITE: https://d4fgames.com
▶▶ VISIT OUR WEBSITE: https://www.develop4fun.com
▶▶ SUBSCRIBE NOW TO OUR CHANNEL: https://www.youtube.com/channel/UCZ4dhshzpVbbRPVuL9TNH4Q