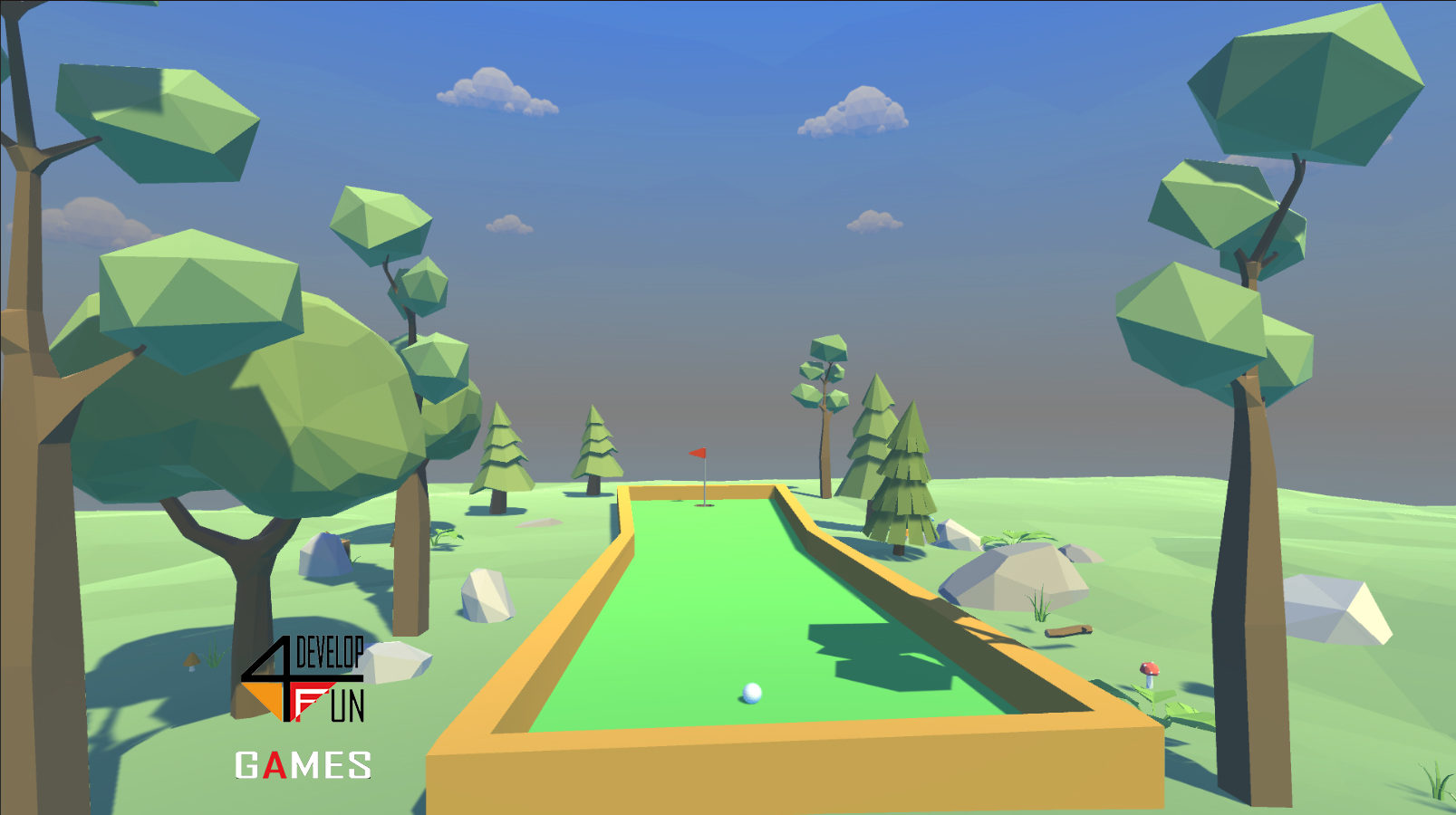 Soft Mini-Golf – a minimalistic game about golf in the casual genre.
Enjoy the realistic gameplay with more than 30 fields to play. Your time on these 3-D greens will amaze you as you play through phenomenal obstacles and unique locations, like a park, a camping site, a beach, and more.
Thanks to the integrated medal system you collect virtual rewards for your best matches. Try improving your own records in Challenge.
Can you come in under par?
In it, you have to go through levels on which your main task will be to drive the ball into the hole with the help of a club, but everything is not so simple. Firstly, you will have a limit on the number of hits, so you have to accurately calculate each of your moves. Secondly, but each of the levels has its own difficulty, somewhere it is a winding path from the starting point to the finish line, somewhere barricades, mills with narrow passages in them, fake holes and many more difficulties interfere with passing directly.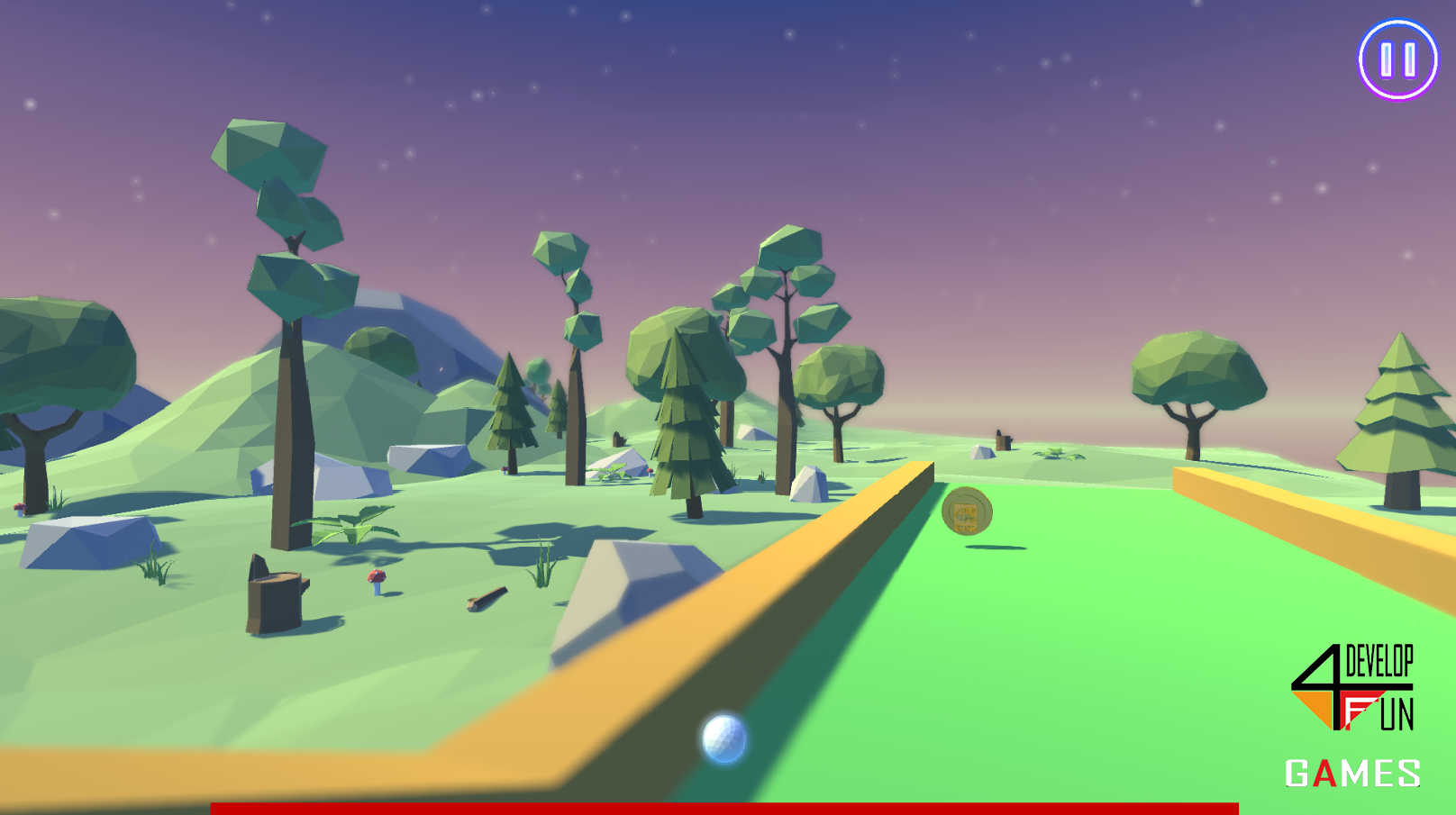 To complete the game, you will need practice and skill in order to calculate with extreme accuracy each of your moves, the force of the blow, in order to get the ball to the right place and not fly out of the map, accidentally not get on the wrong path, and vice versa, to get out of there.
30 courses
Up to 30 different courses and more to come. Each with its individual challenges. Play on slippery ground or in dense forests. Try not to fall down!
Features
3 completely different scenarios (Park, Camping Site, Beach)
30 challenging holes in total
3 official tournament holes
Cutting edge HD graphics
Two exciting single player modes: Challenge and Tournament
Medal system (Achievements)
Profile system with game statistics for each and every player
Itch: https://d4f-games.itch.io/soft-mini-golf
D4F Shop: https://d4fgames.com/product/soft-mini-golf
Our Games
Color Run (Android) – https://play.google.com/store/apps/details?id=com.d4fgames.colorrun
Cats Revenge (Android) – https://play.google.com/store/apps/details?id=com.D4fGames.CatsRevenge
Deep Space (Android) – https://play.google.com/store/apps/details?id=com.D4FGames.DeepSpace
Er Trippa Bubble (Android) – https://play.google.com/store/apps/details?id=com.D4FGames.ErTrippaBubble&hl=fr_CA&gl=US
Momo Cat Runner (Android) – https://play.google.com/store/apps/details?id=com.Develop4fun.MomoCatRunner
Er Trippa (Android) – https://play.google.com/store/apps/details?id=com.develop4fun.ertrippa
Math Challenges (Android) – https://play.google.com/store/apps/details?id=com.develop4fun.mathchallenges
Sudoku Quest (Android) – https://play.google.com/store/apps/details?id=com.Develop4fun.SudokuQuest
The Hidden Island Project (PC, in development) – https://d4fgames.com/project/the-hidden-island-project
Oradour's Mystery Project – https://d4fgames.com/project/oradours-mystery-project
Meta Ball – https://d4fgames.com/project/meta-ball
Bookshelf Puzzle (Android) – https://play.google.com/store/apps/details?id=com.D4FGames.BookshelfPuzzle
▼ FOLLOW US ON ▼
» Facebook (italiano): https://www.facebook.com/develop4funwebdev
» Facebook (français): https://www.facebook.com/developforfun
» Instagram: https://www.instagram.com/develop4fun » Twitter: https://twitter.com/Develop4funW
VISIT OUR WEBSITE: https://d4fgames.com
VISIT OUR WEBSITE: https://www.develop4fun.com
SUBSCRIBE NOW TO OUR CHANNEL: https://www.youtube.com/channel/UCZ4dhshzpVbbRPVuL9TNH4Q