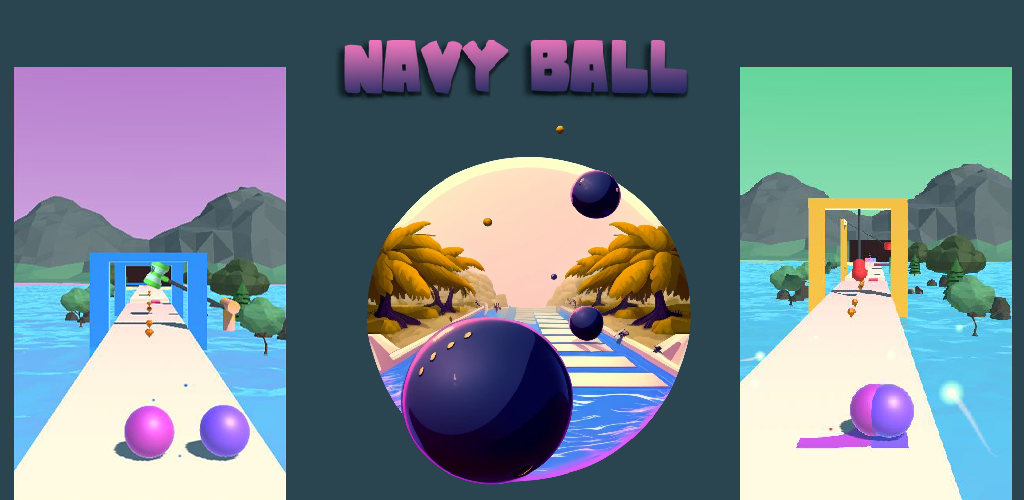 Are you a huge fan of Ball adventure games? If you do, Navy Ball is the bouncy ball game designed for you!
A road full of unexpected obstacles lies ahead in this challenging rolling ball platformer!
Ready for a fun ride?

Features:
• Easy, one-finger swipe ball control
• Colored balls
• Obstacles
• Traps
It's an addictive arcade-style game that challenges players to navigate a rolling ball through a series of increasingly challenging mazes. With intuitive controls and engaging gameplay, this game is sure to keep players coming back for more.
In Navy Ball, players must use their skills and dexterity to guide the ball through a variety of obstacles, including narrow passages, moving platforms, and more. Along the way, they'll collect coins and power-ups that can help them overcome challenges and advance to the next level.
So what are you waiting for? Download Navy Ball today and join the players who are already hooked on this addictive mobile game. Whether you're looking for a quick distraction or a new obsession, Navy Ball is sure to deliver hours of fun and excitement.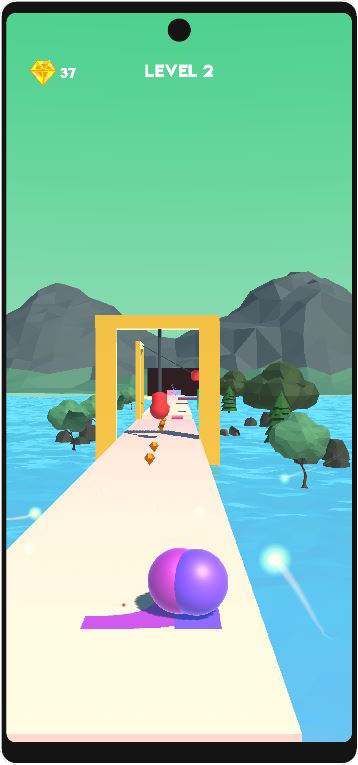 Looking for a fun new game to add to your collection? Check out the Navy Ball app review on freeappsforme! This engaging arcade-style game challenges you to navigate a rolling ball through increasingly difficult mazes while avoiding obstacles and collecting coins. With intuitive controls and addictive gameplay, Navy Ball is sure to keep you entertained for hours on end. Read the full review on FreeAppsForMe.com to learn more and download the game today!
Our Games
Color Run (Android) – https://play.google.com/store/apps/details?id=com.d4fgames.colorrun
Cats Revenge (Android) – https://play.google.com/store/apps/details?id=com.D4fGames.CatsRevenge
Deep Space (Android) – https://play.google.com/store/apps/details?id=com.D4FGames.DeepSpace
Er Trippa Bubble (Android) – https://play.google.com/store/apps/details?id=com.D4FGames.ErTrippaBubble&hl=fr_CA&gl=US
Momo Cat Runner (Android) – https://play.google.com/store/apps/details?id=com.Develop4fun.MomoCatRunner
Er Trippa (Android) – https://play.google.com/store/apps/details?id=com.develop4fun.ertrippa
Math Challenges (Android) – https://play.google.com/store/apps/details?id=com.develop4fun.mathchallenges
Sudoku Quest (Android) – https://play.google.com/store/apps/details?id=com.Develop4fun.SudokuQuest
The Hidden Island Project (PC, in development) – https://d4fgames.com/project/the-hidden-island-project
Oradour's Mystery Project – https://d4fgames.com/project/oradours-mystery-project
Bookshelf Puzzle (Android) – https://play.google.com/store/apps/details?id=com.D4FGames.BookshelfPuzzle
Meta Ball – https://d4fgames.com/project/meta-ball
▼ FOLLOW US ON ▼
» Facebook: https://www.facebook.com/d4fgames
» Facebook (web): https://www.facebook.com/developforfun
» Instagram: https://www.instagram.com/develop4fun » Twitter: https://twitter.com/Develop4funW
VISIT OUR WEBSITE: https://d4fgames.com
VISIT OUR WEBSITE: https://www.develop4fun.com
SUBSCRIBE NOW TO OUR CHANNEL: https://www.youtube.com/channel/UCZ4dhshzpVbbRPVuL9TNH4Q