Hi everyone !! ✨
Have you pass a good week end ? Here, yes, and we're ready to work hard !!!
So, it's time to present you : Metaball ! The next game wich will be available soon in early access, on Steam and itch.io.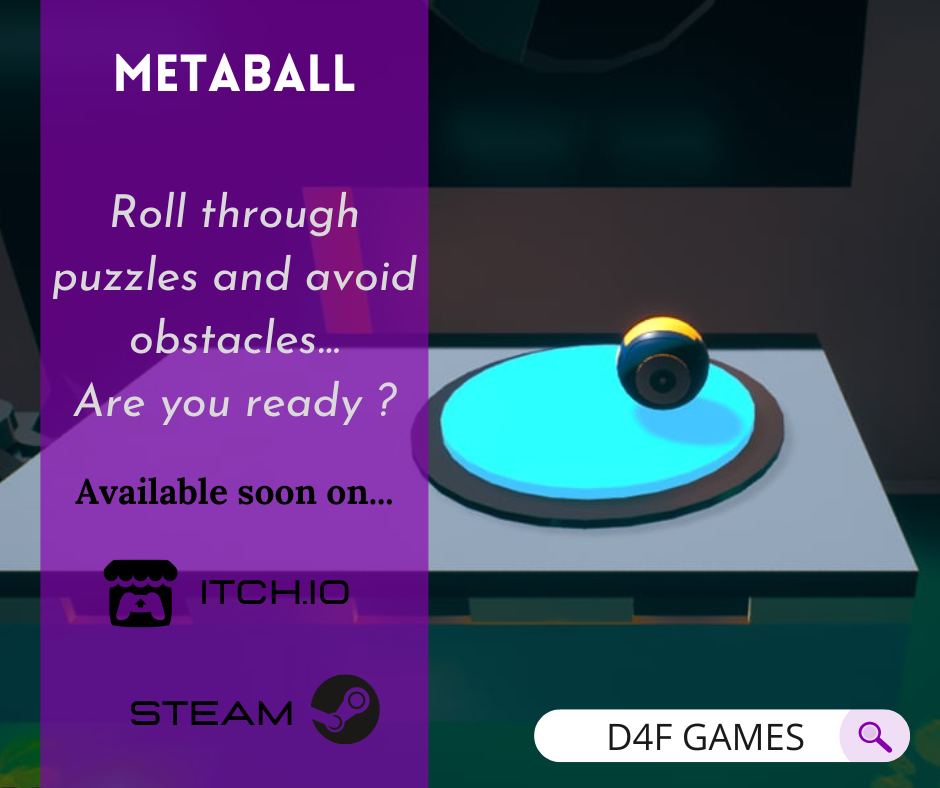 Soon… But when ? We think it can be ready for early 2023. So, be a little patient ! 😁
You can put it in your steam wishlist now, just here 👉 https://store.steampowered.com/app/2203320/Meta_Ball/
See you soon !
——————————–
Don't forget Cat Dimension!!
Steam 👉https://store.steampowered.com/app/1839780/Cat_Dimension/
And Itch 👉 https://d4f-games.itch.io/cat-dimension