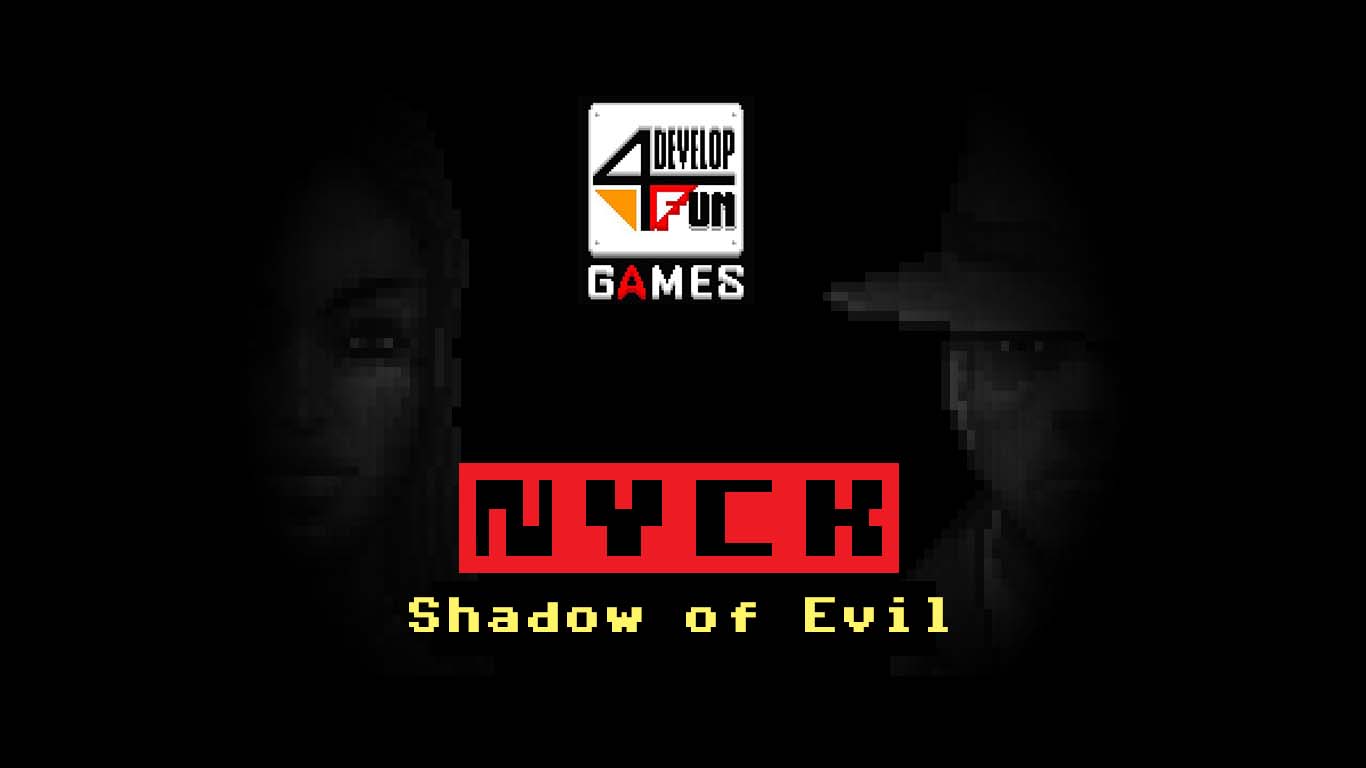 Nyck – Shadow of Evil is a point & click adventure that follows the story of two detectives.
We are currently developing an epilogue to fund the final game, which will be entirely based on puzzles and the world of opera.
We will announce some news shortly, in the meantime you can try the final version of the prologue (Nyck – The Beginning).
Nyck is a gruff, lonely private detective. Her past? Let's say it made her what she is today. This is a story of a woman who, in search of a missing girl, will find herself facing various vicissitudes, beyond all that today we can define as "ordinary".
The theme deals with two detectives who aim to find a missing girl.
Mainly there will be three zones:
1. The detective's office
2. The missing girl's apartment (main element, smaller parts of the city)
3. The opera
Summarizing "the bad guy", the kidnapper, will be a man who lives within the hidden walls of the opera. He will set traps to make people believe that there are supernatural elements, when in reality they do not exist. But you have to make the player believe that there really are. They are machinations on the part of the kidnapper to keep the girl from being found and to discourage the detective.
Dissemination of the opera
The message
Despite its widely reputed decline, opera is presently enjoying a moment of surprising vitality. This is true in the fields of reception and production alike, as new forms of staging and creating opera are being experimented with every year. By addressing the link between opera, technology, and the city, this game will also attempt to draw attention to this very vitality. We hope to stimulate as broad an exchange and as open an inquiry as possible, encompassing issues of dramaturgy, criticism, spectatorship, remediation, technology, and composition, among others.
Nyck – Shadow of Evil – Announcement
Prologue – Game intro Test
Prologue with Final Characters
Final version of the prologue without the pixel art of the final characters.
First tests with the old graphics. Dialog programming.
First tests with the old graphics. Movement programming.
First tests with the old graphics. Cutscene, Movement and objects programming.
If you want to invest in the project becoming our publisher, we will be happy to discuss about it.
Our Games
Color Run (Android) – https://play.google.com/store/apps/details?id=com.d4fgames.colorrun
Cats Revenge (Android) – https://play.google.com/store/apps/details?id=com.D4fGames.CatsRevenge
Deep Space (Android) – https://play.google.com/store/apps/details?id=com.D4FGames.DeepSpace
Er Trippa Bubble (Android) – https://play.google.com/store/apps/details?id=com.D4FGames.ErTrippaBubble&hl=fr_CA&gl=US
Momo Cat Runner (Android) – https://play.google.com/store/apps/details?id=com.Develop4fun.MomoCatRunner
Er Trippa (Android) – https://play.google.com/store/apps/details?id=com.develop4fun.ertrippa
Math Challenges (Android) – https://play.google.com/store/apps/details?id=com.develop4fun.mathchallenges
Sudoku Quest (Android) – https://play.google.com/store/apps/details?id=com.Develop4fun.SudokuQuest
The Hidden Island Project (PC, in development) – https://d4fgames.com/project/the-hidden-island-project
Oradour's Mystery Project – https://d4fgames.com/project/oradours-mystery-project
Meta Ball — https://d4fgames.com/project/meta-ball
▼ FOLLOW US ON ▼
» Facebook (italiano): https://www.facebook.com/develop4funwebdev
» Facebook (français): https://www.facebook.com/developforfun
» Instagram: https://www.instagram.com/develop4fun » Twitter: https://twitter.com/Develop4funW
VISIT OUR WEBSITE: https://d4fgames.com
VISIT OUR WEBSITE: https://www.develop4fun.com
SUBSCRIBE NOW TO OUR CHANNEL: https://www.youtube.com/channel/UCZ4dhshzpVbbRPVuL9TNH4Q