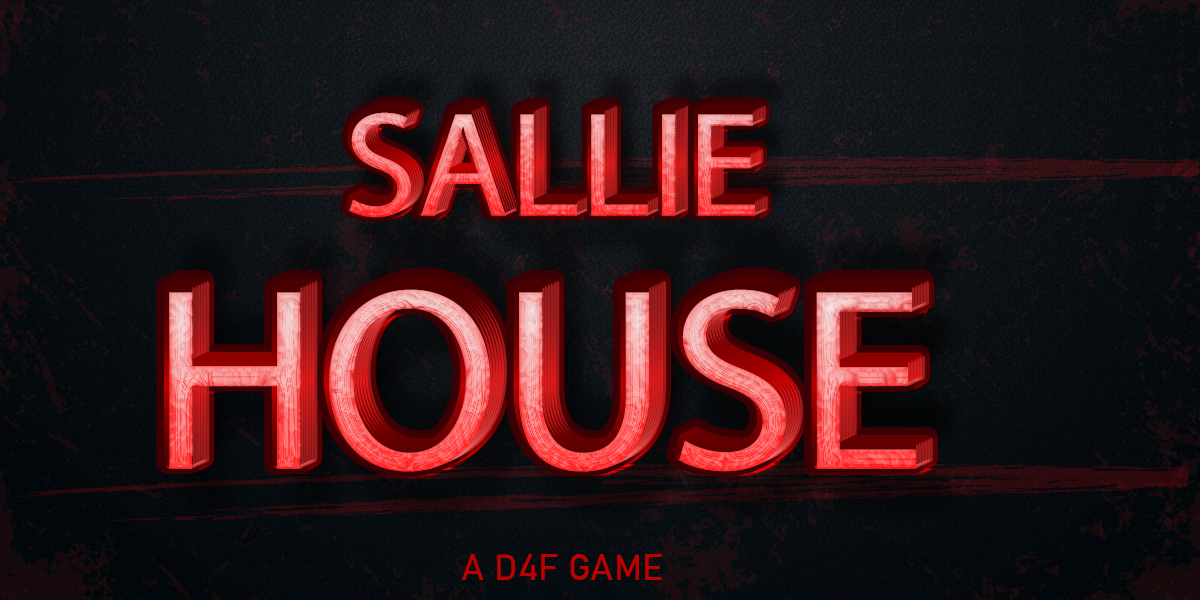 Allison is looking for her little brother, who has come home to win a challenge with his friends.
She will have to find out which room is in…
A true horror story
Originally built at the turn of the century, this house of Atchison ​ became the residence of a doctor. The front served as office space and examination rooms, while the doctor and his family lived upstairs.
One day, a frantic mother arrived carrying her 6-year-old daughter, Sallie. The child had collapsed from severe abdominal pain. The doctor diagnosed appendicitis and knew there was no time to delay surgery. Believing the appendix would soon burst, the doctor began cutting Sallie before the anesthesia took full effect. Sallie's screams suddenly stopped and she grew pale and limp.
She died on the operating table – her last memories of a man whom she believed was torturing her.
Hauntings at the Sallie House
Though the house had long been known to be haunted, Sallie's haunting grew ominous in 1993, when the house was rented to a young couple. Their dog seemed to growl at nothing, especially near the upstairs nursery. Things began to take a violent turn, however.
Fires broke out in the house and a series of sinister attacks on the husband began. The operating area would become cold. Objects would visibly move when the young man drew near. He could feel scratches upon his chest or abdomen. But never did the ghost attack the wife or baby.
Events that have been witnessed by visitors to the Sallie House include:
video and investigative equipment that stop working
batteries that are full immediately and completely draining
experience moving objects
unexplained scratches or bruising on their bodies during/after visits
physical touches
mysterious coldness
Trained guide dogs refuse to enter the nursery
A game about mental health. Now being serious.
Controls
W – Move Forward
S – Move Backward
D – Strafe Right
A – Strafe Left
Mouse Rotation – Rotate The Grabbed Object Around
E – Action
Left Click – Grab. Throw the carried object.
Itch page: https://d4f-games.itch.io/sallie-house
If you enjoyed the Game you can support us:
Thanks, and enjoy the Game !!!
#Survival #Horror #D4FGames #SallieHouse #puzzle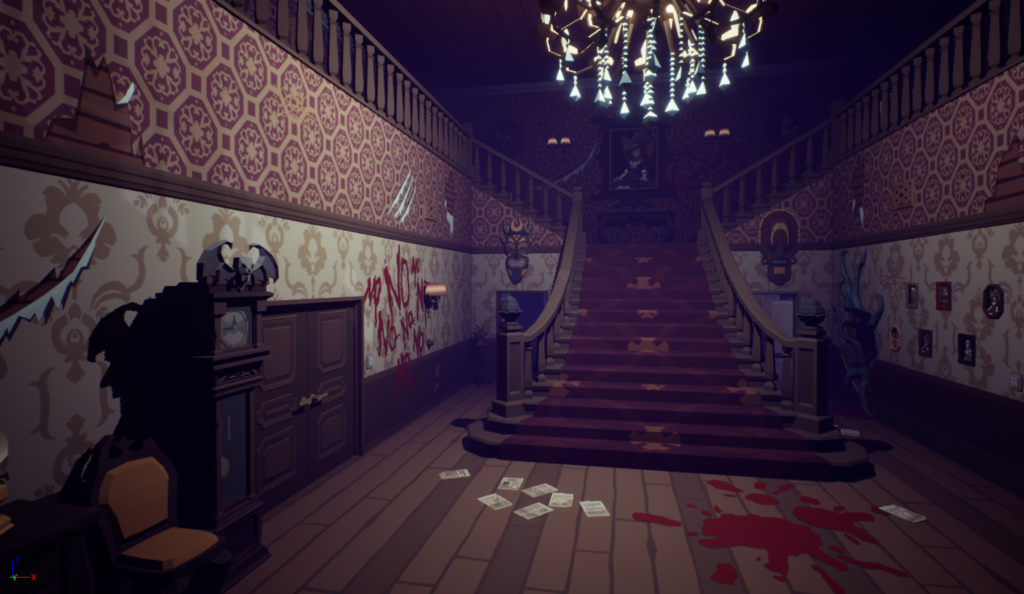 Our Games
Still a lot of work needs to be done but now we can show it around. This is what we have got so far.
We need funds to work as fast as possible!
If the project interests you, support us by clicking on this link!
Color Run (Android) – https://play.google.com/store/apps/details?id=com.d4fgames.colorrun
Cats Revenge (Android) – https://play.google.com/store/apps/details?id=com.D4fGames.CatsRevenge
Deep Space (Android) – https://play.google.com/store/apps/details?id=com.D4FGames.DeepSpace
Er Trippa Bubble (Android) – https://play.google.com/store/apps/details?id=com.D4FGames.ErTrippaBubble&hl=fr_CA&gl=US
Momo Cat Runner (Android) – https://play.google.com/store/apps/details?id=com.Develop4fun.MomoCatRunner
Er Trippa (Android) – https://play.google.com/store/apps/details?id=com.develop4fun.ertrippa
Math Challenges (Android) – https://play.google.com/store/apps/details?id=com.develop4fun.mathchallenges
Sudoku Quest (Android) – https://play.google.com/store/apps/details?id=com.Develop4fun.SudokuQuest
The Hidden Island Project (PC, in development) – https://d4fgames.com/project/the-hidden-island-project
Oradour's Mystery Project – https://d4fgames.com/project/oradours-mystery-project
Meta Ball – https://d4fgames.com/project/meta-ball
▼ FOLLOW US ON ▼
» Facebook (italiano): https://www.facebook.com/develop4funwebdev
» Facebook (français): https://www.facebook.com/developforfun
» Instagram: https://www.instagram.com/develop4fun » Twitter: https://twitter.com/Develop4funW
VISIT OUR WEBSITE: https://d4fgames.com
VISIT OUR WEBSITE: https://www.develop4fun.com
SUBSCRIBE NOW TO OUR CHANNEL: https://www.youtube.com/channel/UCZ4dhshzpVbbRPVuL9TNH4Q