What if I told you … Thriller, Beautiful Pixel Art & Mysteries.
You'd like it?
We are delighted to announce the development of Nyck – Shadow of evil, our new game which we plan to release on Steam.
For now we are actively looking for a publisher or help from you! If the project interests you, do not hesitate to help us by going to this link: https://d4fgames.com/donations/support-us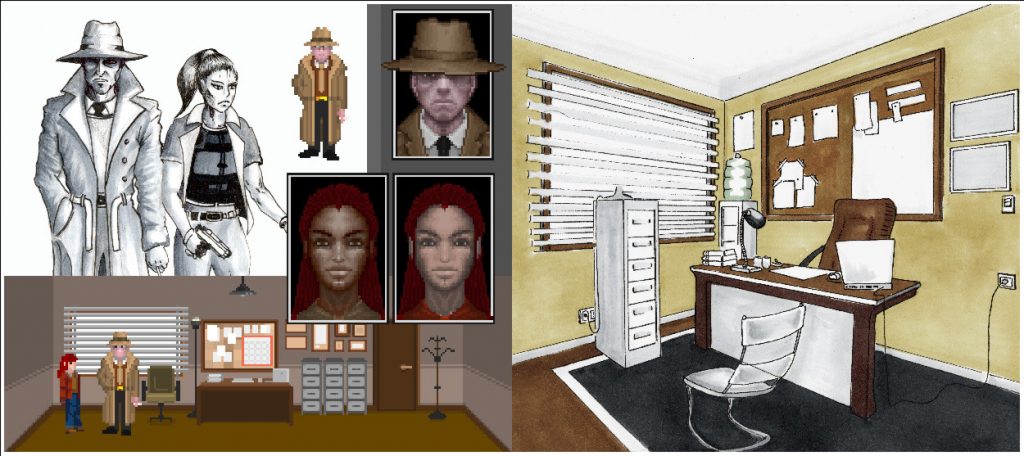 Nyck is a gruff, lonely private detective. Her past? Let's say it made her what she is today. This is a story of a woman who, in search of a missing girl, will find herself facing various vicissitudes, beyond all that today we can define as "ordinary".
Portfolio page : https://d4fgames.com/project/nyck-shadow-of-evil