After the announcement of Cat Dimension of 29 June, on our Facebook page, many of you have asked us "does that mean we may get a new demo soon"?
The answer is yes.
The little Cat Dimension demo will be released shortly, a matter of two weeks at the most.
A new illustration
In the meantime, to make us forgive, D4F Games is back with a new illustration of our game in development… You know , the one with a ginger cat… With a sword… ?
Yes, the one, « Cat Dimension » ! 🐱
We work hard to give you the best gaming experiment. So, we hope that illustration will make you wait for the next level… The official Demo of the game ! 🌈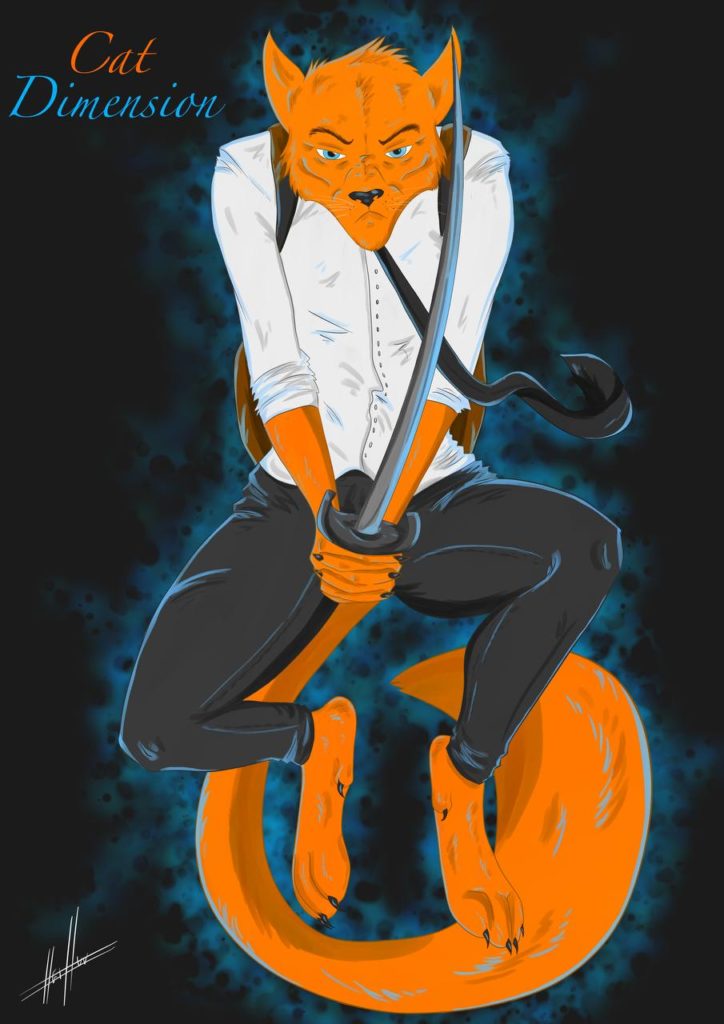 So what are you waiting for? Add Cat Dimension to YOUR wishlist 🙂
In the meantime, we remind you that we participated in the Adrenaline Rush Game Jam which gave birth to two new mobile games:
Let us know what you think and stay tuned for the next news !
–
Links